Common String Types
Below are the three most common string types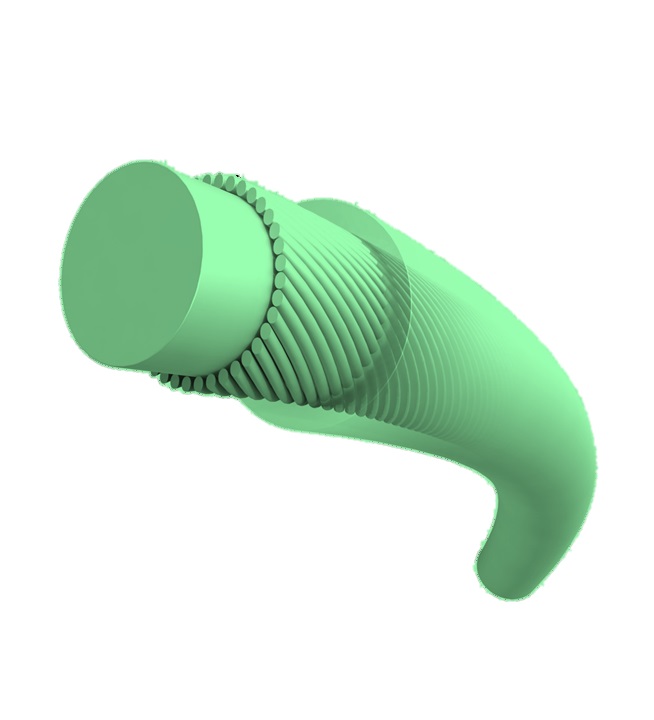 Synthetic Gut
Power, Comfort, All-Rounder
Synthetic-Guts are arguably the most popular string in Tennis. Generally they are soft, and powerful. They sit right in the middle of Polyesters and Multifilaments. They're more durable than Multis but less than Polys. They're harder than Multis, but softer than Polys. They're the perfect all round string and suit players of all abilities and ages. We recommend these to all players, if you're not a regular string breaker.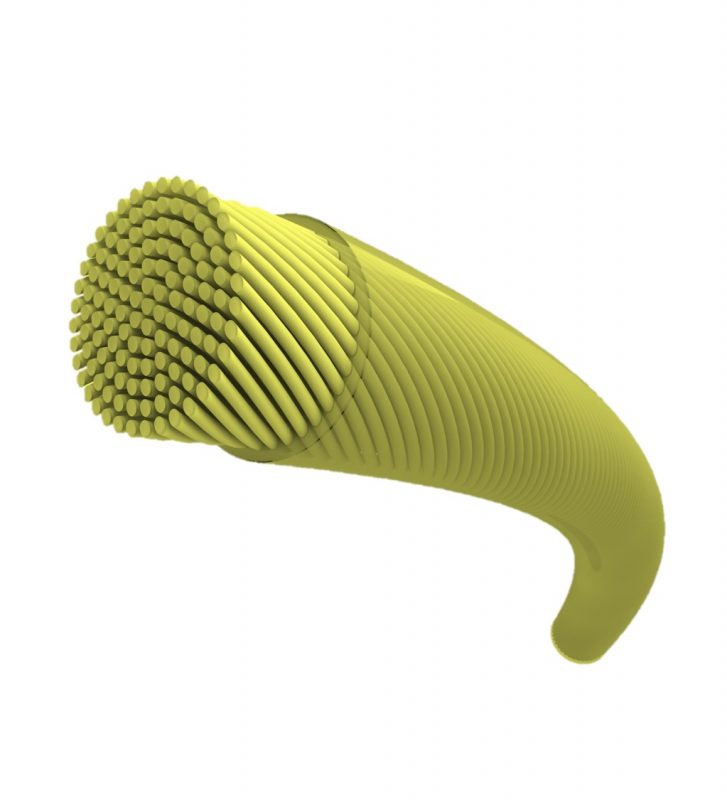 Multifilament
Power, Ultra Comfort
Multifilaments are the closest to natural gut and offer the best comfort. They offer great playability and shock absorption and many of the premium multifilament strings are getting closer and closer to natural gut. These are great if you don't break strings often, and prefer a soft, powerful string. If you are an older player or suffer from Tennis Elbow, this is a great choice of string for you.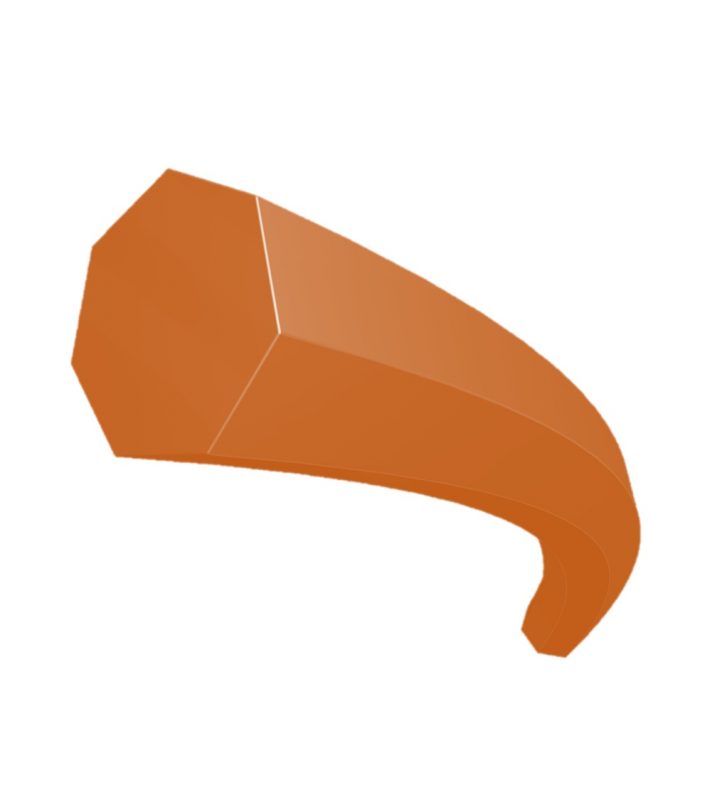 Polyester/Monofilament
Durability, Strength, Touch
Polyester strings are incredibly popular. They are durable, powerful, and can provide a lot of spin. They are very hard and much harsher on impact, which is why they are not advised for older players, or those who suffer with Tennis Elbow or similar injuries. We recommend using a Hybrid set-up with these strings (See below). If you often break strings, polyesters are a great choice for you.
Hybrid stringing is where you mix any two types of string together in your racket. You have one type of string in the mains of your racket (Vertical strings), and another type in the cross strings of your racket (Horizontal strings). There are many benefits to this type of stringing and it is becoming more and more popular throughout the Tennising world. Most professionals use Hybrid stringing, and that comes as no surprise. Using two different strings means you get the benefits of both, and often the negatives can cancel each other out.
For example, a racket strung fully in Polyester strings can be very hard, harsh on your arm, and not very forgiving. On the other hand, for some people, a racket strung fully in Synthetic-Gut can be too soft, not durable enough for hard hitters/string breakers, and not have enough feel.
However, put the two together (Polyester in the mains, Synthetic-Gut in the crosses) and you get a perfect combination. You get the durability, feel, and precision of the Poly. Mixed with the soft, powerful, forgiving Synthetic. This creates a string combo that is not too hard, yet not too soft. Strings that will last, without breaking your arm. You get the benefits of both strings, without the negatives.
String Tension
String tension is extremely important - The tension dictates how your strings play.
Loose
Power
With loose strings you get more power. The looser the strings, the more power you get. However, you do sacrifice control and feel. The looser the strings, the less control and touch/feel you'll get. You'll get more vibrations, and less 'feedback' from the ball. If you struggle getting depth in the court, hitting those deep shots to the baseline, then maybe you need looser strings.
Mid
Power and Control
With mid-tension strings you get the best of both worlds. You get power and control. You get a good amount of touch and feel as well. We recommend mid-tension for most players. If you're not sure what you want, if you don't know if you need more power or control, or if you simply want a bit of both, mid-tension is best for you.
Tight
Control
With tight strings you get more control. The tighter the strings, the more control and feel you get. However, the tighter the strings, the less power and depth you'll get. Tight strings give you more touch and feel. This means you get maximum 'feedback' from the ball, and is ideal for those drop shots and controlled volleys. Tight strings are ideal if you often hit the ball long, or lack control. However, tighter strings do tend to break quicker.
What String Should I Choose?
Now that you know about the different types of strings, and string tensions, we're going to go into a bit more detail as to the specific strings to choose from. All strings are vastly different. For example, no two polyesters are the same; they can be all kinds of different shapes, thicknesses, textures etc. The same goes for synthetic guts and multifilaments. Click on the below products and read about each one, they all have different features, different benefits and drawbacks.
Synthetic Gut
Babolat Synthetic Gut
The Babolat Synthetic Gut is a solid all-rounder when it comes to synthetics. Offering a huge amount of comfort and playability. Players of all ages and abilities can enjoy the mixture of power and control. However the power does somewhat outweigh the control, so if you often hit the ball long or are looking for a more controlled string, then this might not be the one for you. This is a fairly soft synthetic which means it provides a good level of comfort, however might not last as long as some of the other synthetics.
Prince Duraflex
Prince Duraflex is a special kind of synthetic gut due to it's durability. Synthetic guts are often softer and easier to break than other strings, however Duraflex is made up of a synthetic gut with an aramid wrap. It has an extra layer that wraps around the string that makes it much stronger and longer-lasting than other synthetics. This wrap also makes this string slightly firmer than other synthetics, meaning you get slightly more feel and touch.
HEAD Master
The HEAD Master is a very popular synthetic gut. It combines the high tensile strength of its co-polymer core, with a multifilament single wrap. This, combined with the added coating which reduces friction, makes for a synthetic gut that offers more feel, power and durability. It's a great budget string for any beginner or casual player.
HEAD Synthetic Gut PPS
Solid, meet speed. The SYNTHETIC GUT PPS is a solid synthetic gut that perfectly combines power, control, and comfort for club players. It features the same solid nylon core wrapped by thicker multifilaments found in the HEAD Master, but the difference lies in the PowerStrip Technology. A special polyamide wrapping around the solid inner core provides more resilience and that little bit of extra speed on every stroke, which might make all of the difference in your weekend league game.
Multifilament
Wilson Sensation
Wilson Sensation is a powerful multifilament. Sensation also prides itself in creating a blend of comfort and playability, making it a great choice of string for all players. Wilson boasts their Sensation string for it's unique vibration dampening qualities, making it an extremely arm-friendly string. So if you prefer a soft, low vibration string, that provides a good amount of power, this string is for you.
HEAD RIP Control
The RIP Control is a well-blended easy-to-handle multifilament string perfect for the versatile tournament and club player who need a bit of power support for the weekend league games and training session. Thanks to the exclusive RIP Technology (which also gives the string its name), the string's special construction provides outstanding control so that you can change the pace and power whenever you need to.
Polyester
Mantis Power Polyester
The Power Polyester has a chemical treatment which creates a highly elastic string to maximise power. This is a fairly basic polyester that provides great power and durability. It is known for its explosive power and minimal tension loss. It is also great value for money for a polyester.
Babolat RPM Blast
For a lot of you, this string won't need much of an introduction. It's probably one of the most popular and well known strings around, being used all over the circuit, for example this is the string of choice for: Rafael Nadal, Jo-Wilfred Tsonga, Stanislas Wawrinka, and so many others. Blast is a high-density co-polyester with an octagonal structure. This octagonal shape provides a lot more friction, making the ball stay on the strings for longer, producing an incredible amount of spin. It is well known for its spin, control, and crisp response. This is a massively popular premium Babolat string, if you're looking for a string that provides unparalleled spin while still giving great power, control, and feel, then this is the choice for you.
HEAD Sonic Pro
HEAD Sonic Pro is a hugely popular polyester made from uniquely refined co-polymer polyester with a soft molecular construction. Sonic Pro is a soft feeling polyester, making it durable without losing the comfort. You get the benefits of a standard polyester (feel, durability, tension retention) but because it is a softer polyester you get some added comfort.
HEAD Hawk
When the perfect balance of control and explosive power comes together in a string, we call it HAWK. This monofilament string's inner crystalline core, which influences control, and the outer molecular chains, which influence power, are perfectly balanced thanks to the innovative Crystal Core Technology, a unique manufacturing process. Highly durable and with high spin potential, these strings are the perfect weapon for the high-level Tour and tournament player. After all, with great power comes great responsibility.
Luxilon Alu Power Rough
Alu Power Rough uses a textured surface to generate additional spin - ideal for baseliners looking to create power and spin with fast, full swings. It's dented surface also provides more string flex, which in turn delivers a slightly softer and more forgiving feel. The chosen string of many tour players, it's the polyester half of the Wilson Champions Choice strings, of course used by Roger Federer himself.
Natural Gut
Babolat Touch VS
You want the best? Babolat Touch VS natural gut tennis string offers the best comfort, power, and feel of any string, while holding tension and being easy on your arm. With more than 100 grand slam victories, you'll fall in love with the playability of Touch VS as you experience what makes Touch VS natural gut the reference for all tennis strings.
Wilson's Champion's Choice Duo
Champion's Choice is the most premium string there is. It's the best of the best. As the name suggests, it is used by the greatest player of all time: Roger Federer. Champion's Choice is an incredible mixture of power, spin, precision, and feel. It is a hybrid, so consists of two different strings:
Luxilon Alu Power Rough:
This is a great polyester that is extremely popular in the tennis world. It's a very hard string with a very rough texture, this means that it is one of the most durable strings available and provides an unbelievable amount of spin.
Wilson Natural Gut:
Natural gut is an extremely premium, luxury string. It is the pinnacle of comfort and power, being the softest string money can buy. Together with the Alu Power Rough, you get a great mix of soft and firm, power and control, spin and touch, making it the best string for smashing your way through Grandslams!